Blue-eyed Canadian brunette Natalie Glebova was crowned Miss Universe 2005 in Bangkok yesterday, saying she hoped to raise awareness about AIDS.
The Russian-born model from Toronto was crowned by last year's winner, Australia's Jennifer Hawkins. Australia was represented this year by Michelle Guy, of Perth.
Glebova was chosen out of five finalists - the four others from Latin America - who answered random questions on stage in the final round of the 54th annual pageant.
The 12-judge panel chose contestants from Mexico, Puerto Rico, the Dominican Republic, Venezuela and Canada as finalists.
Glebova, 23, was picked over runner-up Cynthia Olavarria of Puerto Rico after answering a final question about what she considered her biggest challenge in life.
"I'm the kind of person who looks at the glass half full," she said, adding that staying optimistic was most challenging. "I always try to maintain a positive outlook on life."
Glebova emigrated from Russia to Canada with her family 11 years ago.
Canadian people
Canadian people
Canadian people
Canadian people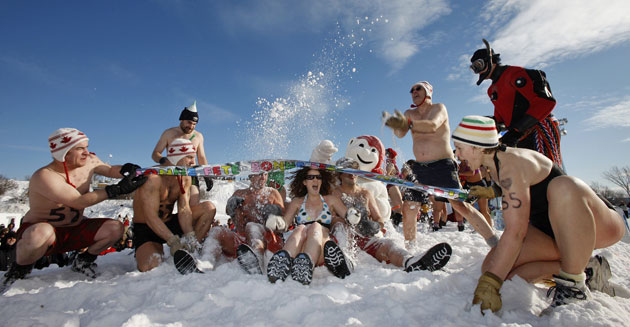 Canadian people