Hyatt Hotels & Resorts has opened its first Grand Hyatt in China's Guangdong Province, Grand Hyatt Guangzhou.
The 375-room hotel features cutting-edge, warm guestrooms, and restaurant and bar interiors, also high levels of modern aesthetics and business, meetings and function areas.
Grand Hyatt Guangzhou will be the fourth Grand Hyatt hotel in mainland China, following Grand Hyatt hotels in Beijing and Shanghai.
From the moment a visitor steps through its theatrical threshold, there is very little about the new Grand Hyatt Guangzhou that does not pique the visual sense. A huge slab of sandstone forms one wall and is set with warmly illuminated windows; a wall of glass looks out over a park, a green oasis in this neighbourhood; and an indoor bamboo garden is strikingly intersected by a glass bridge above it. It is not merely hype when the renowned California-based architect responsible for the hotel, Peter Remedios, calls his latest project, scheduled to open in spring 2008, "an architectural tour de force".
Hyatt Hotels
Hyatt Hotels
Hyatt Hotels
Hyatt Hotels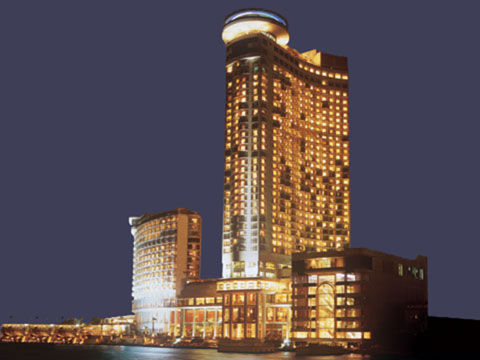 Hyatt Hotels